Rouse Hill Family Law services
At Arcadian Legal, we provide a range of family law services to help you achieve the best outcome for your situation.
Child support
Wills and estates
Property settlement
Spousal maintenance
Property division
As a small family law firm, we treat our clients as individuals and respect the difficulties of each situation. We provide honest family law advice for married couples, those in de facto relationships or even those looking to enter a new relationship. See what some of our clients have to say:
Lance is a great family lawyer and very professional. He instantly makes you feel comfortable and at ease. His knowledge of the family law process is quite thorough.
Steve Tikellis
2023-02-06
Lance was courteous and professional when we needed legal advice recently regarding a personal family matter, his service and opinion was highly valuable and I would highly recommend Lance and Arcadian Legal for anyone whose looking for a trusting lawyer.
Lance is the best family solicitor I have ever worked with. I knew Lance since 2019 when my child custody case started. From our first meeting, he explained everything to me in terms I could easily understand and was always very responsive when I had questions outside of our meetings. If anyone is looking for a trustworthy and knowledgeable solicitor. Arcadian legal is highly recomended
Lance Jackson's in-depth knowledge of Family Law and Wills is very helpful to his client's! His expertise include divorces, child custody arrangements, financial agreements, probate administration, estate planning and criminal law among other things. The convenient location at Rouse Hill Town Centre is great too. Highly recommend if you are seeking a family, criminal or wills lawyer!
Ellen Shai-Hee
2023-01-25
Thank you Lance for being such a helpful and friendly lawyer during a tough time. Your professionalism and efficiency makes things run a lot smoother.
I have worked alongside Lance for over 12 Months now and seen the consummate professional. He is quiet and thoughtful but he can bring out the street fighter when it's needed. You won't find better than Lance.
I dealt with Lance Jackson. Very helpful and friendly solicitor
We help people in all family stages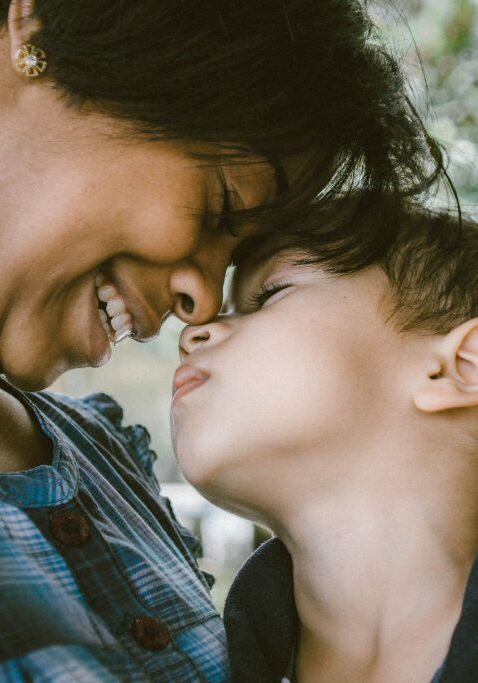 Hills District and Australia-Wide Service
Our services include dealing with family law matters in all areas, states and territories across Australia through phone or video consultations. Our firm also works closely with our local community in the Hills District, including areas such as Castle Hill, Bella Vista and Rouse Hill on any family law matter.
   Cherrybrook
   Beecroft
   Cheltenham
   Dural
   Epping
   Baulkham Hills
   Glenwood
   Oatlands
   Winston Hills
   Stanhope Gardens
   Seven Hills
   West Pennant Hills
   Glenorie
If you are local to the Hills District area and want to discuss an in-person consultation for your family law matter, contact us to discuss the services we can provide.
With over 20+ years of legal experience, Arcadian Legal is a trusted Hills District family lawyer serving Rouse Hill and surrounding areas. We understand family law matters can be some of the most challenging and emotional experiences, which is why we approach each case with compassion and honestly. Some of the family law matters we regularly handle include divorce, separation, binding financial agreements, child custody, child support and property settlements.
Top-Rated Family Lawyer in Rouse Hill
At Arcadian Legal, we understand how difficult it can be to go through a changing period in your life whether you are going through a divorce, separation, child custody battle or something else. Our commitment is always to provide compassionate and effective legal representation to our clients in Rouse Hill and surrounding areas.
We have deep understanding of the complexities of family law issues and have over 20+ years of experience in handling a range of issues. We believe every client deserves our undivided attention and take the time to listen to your concerns and goals, working tirelessly to develop a strategy that protects your rights and ensures your voice is heard.
If you are looking for a family lawyer who will look out for your best interests at all times, contact Lance Jackson at Arcadian Legal today.
Frequently Asked Questions
What kind of services do you provide?

At Arcadian Legal, we provide all kinds of family law service, covering divorces, separations, custody disputes, child support, spouse maintenance, property disputes and settlement, property division and wills and estates. We are confident in our experience and services and will work tirelessly to help protect your interests in a family law dispute.

What makes you better than other family lawyers in Rouse Hill?

Our clients are not just another number to us. Every time we meet, you have our undivided attention so we can help address your concerns and present you with practical strategies and solutions for your particular situation. We believe this level of personalisation, apart from our years of experience, sets us apart from other family lawyers in Rouse Hill.

What should I do to prepare for our appointment?

Preparing for your appointment will help optimise the time we spend together. We ask that you gather all documents relevant to your case, such as financial statements, court orders, legal agreements, divorce papers and anything else that may be relevant. List down any questions so you don't forget. Good preparation will ensure you receive the best possible support and guidance.

Do I need to go to court?

Sometimes, you may need to go to court. But in many instances, you may be able to avoid the stress and expense of a court battle with the right legal representation. At Arcadian Legal, we settle about 80% of our cases out of court, which saves you both time and money. We recognise that family law matters can be financially challenging, which is why we try to provide you with the most cost-effective solutions.

What if my ex doesn't want to settle?

Unfortunately, divorce or separation is not always amicable and an ex partner may not want to settle easily. This can be emotionally and financially draining. Arcadian Legal will work relentlessly on your behalf to settle the situation and with your ex quickly and effectively. We also work to protect your rights and interests, so you can move on with your life.