A binding financial agreement (BFA) covers the financial arrangements between parties if a relationship breaks down, whether marriage or a de facto relationship – detailing how financial resources, assets, properties and debts are to be divided. In this guide, we'll learn more about binding financial agreements and their implications.
Why do you need a binding financial agreement?
A relationship breakdown, whether marriage or a de facto relationship, is often on poor terms. Dividing assets can become challenging. Sometimes, a couple has no other choice but to go to court. A financial agreement can save time and money since everything has already been settled. Some reasons couples choose binding financial agreements include:
Protecting an existing asset or inheritance
Protecting the interests of children from a previous relationship
Preserving the family business
Protecting properties for future generations
Financial agreements can formalise a couple's financial rights and obligations, providing certainty and protection of assets. They are common for couples marrying a second time and for blended families, constituting about 5 percent of Australian families, according to Australian Institute of Family Studies. By outlining the terms and financial responsibilities in a financial agreement, you can avoid the expenses of family court proceedings and legal fees later.
How does a financial agreement become "binding"?
For a financial agreement to be legally binding, it must meet certain requirements under the Family Law Act 1975. It should be in writing and signed by both parties. Each party must also receive independent legal advice from a qualified lawyer.
Once the agreement is signed, each party receives a signed statement from their lawyer confirming the provision of legal advice. These signed copies are exchanged between the parties.
Remember that binding financial agreements can be complex legal documents, and independent legal advice is crucial to protect your rights. The cost to create a binding financial agreement is worth it compared to the costs of complex legal battles.
What is included in binding financial agreements?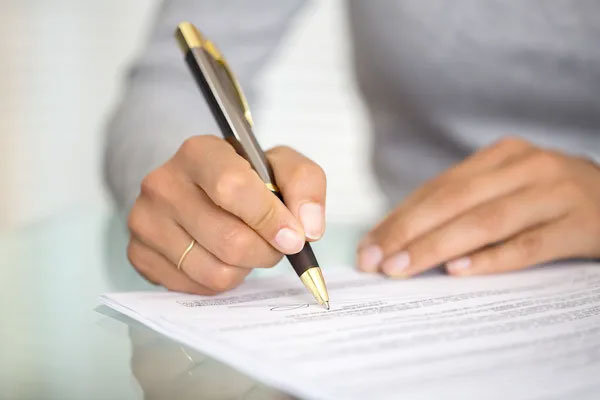 Binding financial agreements can address almost all aspects of a couple's financial relationship, such as financial assets, properties, debts, property division, child support, property agreement, parenting arrangements, spouse maintenance, financial support, inheritance, income and businesses owned by parties before, during or after a marriage or de facto relationship.
A binding financial agreement is suited to couples who are planning to enter into a marriage or de facto relationship (section 90B) while they are married (section 90C) or after they divorce (section 90D) in the Family Law Act.
To be correctly drafted, accurate information about existing assets and liabilities must be provided by both parties. An experienced divorce lawyer with expertise in setting up binding financial agreements can provide you with the documents needed.
What is the difference between binding financial agreements and a pre-nuptial agreements?
Many people refer to a binding financial agreement as a prenup. While a prenuptial agreement or "prenup" is a commonly used term, it comes from the American legal system. Due to the popularity of American TV shows and movies, it's common for Australians to request "prenuptial agreements" or "post-nuptial agreements." However, these don't technically exist in Australia, so there is no difference between binding financial agreements and prenups.
The technical term in Australia is a "Financial Agreement" under our family law system, which has a similar function – just a different name. A financial agreement is usually more common when one party has substantial financial wealth and wants to protect it in case they consider getting a divorce.
What is the difference between binding financial agreements and court orders?
Financial agreements and court orders differ in their establishment and legal enforceability. A financial agreement is a privately drawn up and legally binding agreement between two parties executed through a lawyer. Court orders are decisions made by the court after a legal proceeding where the judge will make a decision after hearing from each party.
Consent orders are court orders where both parties agree to matters such as divorce, property settlement and child custody. Consent orders are only permissible once the involved parties have had an opportunity for private discussion. When no party can agree, the decision to issue consent orders falls to the judge. Consent orders can also allow couples to settle disputes without a formal court process.
A financial agreement is legally binding only if executed correctly under the Family Law Act. A court order or consent order is legally enforceable through the system. Penalties may be imposed on the non-complying party.
How do you create a binding financial agreement?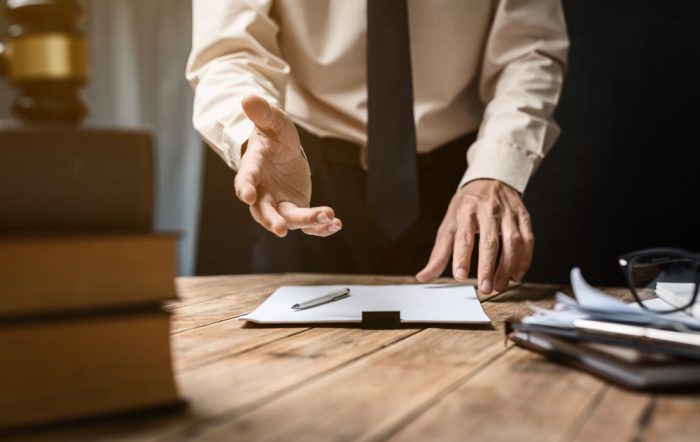 The first step to creating a financial agreement is to honestly discuss with your partner and determine whether this is right for your situation or if consent orders will work. Then, find qualified family lawyers who can protect your rights and ensure you fully understand the implications.
Each party should have independent legal advice to avoid conflict of interest. Your lawyer will carefully review the financial agreement to ensure it accurately reflects your intentions.
Reviewing the binding financial agreement every few years ensures it remains relevant and effective. This is true especially when circumstances change, such as acquiring new assets, birth of a child, death of a family member and changes in financial situations. While each party receives independent legal advice, a financial agreement is typically arranged and paid for by one party.
When can binding financial agreements be set aside?
Financial agreements are legally binding as long as they are set up correctly. It is important that your lawyer has significant experience and understanding of the complexities of binding financial agreements.
Many binding financial agreements have been set aside by the court because they have been drafted poorly or due to poor legal advice. One of the most common reasons they are set aside is that parties fail to obtain independent legal advice or draw up the agreement without legal assistance.
The family court can also set aside financial agreements if one party has acted fraudulently and failed to disclose certain assets or acted in a way to defraud a creditor of if one party was forced or threatened into signing the binding financial agreement.
If you feel your ex-partner has breached the binding financial agreement, talk to your family lawyer and seek legal advice immediately. The first step would be to try and resolve the issue amicably through mediation. Keep records of all communication, including emails, financial records and anything else to support your claim of a breach if necessary.
In summary
While binding financial agreements are a practical way of protecting yourself, they may not always suit everyone. As they are legally binding documents, you must understand their implications and seek legal advice from an independent family lawyer to protect your rights.
Experienced family lawyers such as Arcadian Legal, with significant expertise in binding financial agreements, can help you understand their pros and cons and provide legal advice on whether they suit your situation.