What affects the cost of a binding financial agreement?
A few factors may affect the cost of a BFA, which will differ as each case is unique with different assets and circumstances. These include the assets and liabilities each party has, the complexity of the property pool, and the time it takes the solicitor to create the agreement. 
Arcadian Legal offers fixed-fee binding financial agreements, so you have a clear and upfront picture of the costs beforehand. We are happy to discuss your situation so you understand everything involved in drafting the agreement.
What does a binding financial agreement include?
BFAs are legally binding contracts covering the property and assets each person in a relationship owns. They detail how the assets and finances will be divided in case of a separation or divorce. This can include:
Property (family home and investment properties)
Investments
Business assets
Superannuation accounts
Debts
Child support
Spouse maintenance
Inheritance
Why are binding financial agreements expensive?
Meeting all legal requirements outlined in the Family Law Act 1975, requires each party to have independent legal advice, full financial disclosure and including all necessary information. The legwork and documentation involved in bringing all this together can be significant. 
Whilst there unquestionably exists a cost, it is important to judiciously evaluate the potential long-term advantages a BFA offers in the event of a relationship breakdown. This investment could be a more economically efficient solution in the grand scheme of things, proving its worth with a secure financial future.
Will a cheaper financial agreement still work?
Not all lawyers provide the same binding financial agreement. Each lawyer may have their own way of drafting a BFA, so it is important to carefully review and understand what is involved before going forward.
Additionally, different lawyers may have varying levels of expertise and experience in drafting BFAs, so it is advisable to do research and choose a lawyer with a good reputation and track record in this area of law.
For example, at Arcadian Legal, we offer a comprehensive binding financial agreement legal service that includes everything from legal advice, representation, drafting and review. We carefully evaluate your circumstances and provide you with tailored solutions to protect your financial future. 
With a well-written financial agreement in place, you can have peace of mind knowing that your assets are safeguarded and that you have taken necessary steps to prevent costly disputes in case of separation or divorce.
What's the cost of not getting a financial agreement?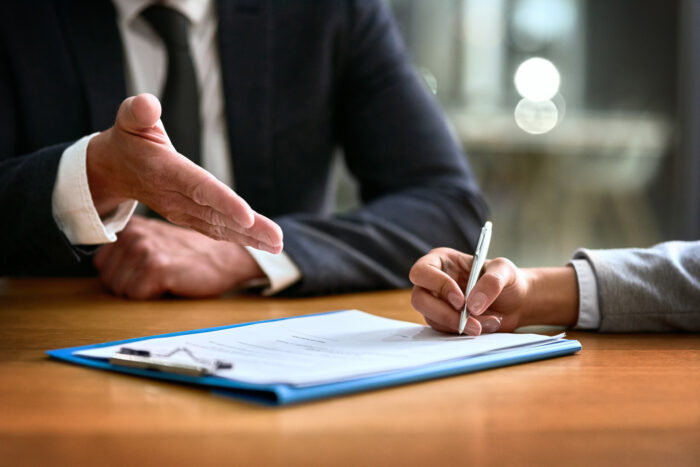 Without a BFA, there may be no clear breakdown of assets acquired before and after marriage. This could create a messy situation in a divorce, as assets of both parties could be considered part of the common pool of assets, including those acquired before and during the relationship. The court will also consider both parties' financial and non-financial contributions and future needs and circumstances without an automatic 50-50 split. The court, ultimately, has the discretion to decide how finance and property assets are divided, and the outcome will vary from case to case, making it difficult for parties to plan financially.
Moreover, a BFA protects pre-existing assets, such as inheritances or businesses, which may be subject to division without one. Since a BFA also has provisions for child support and spouse maintenance, both parties can ensure they are financially supported in case of a relationship breakdown – providing peace of mind and financial stability for those involved. 
In addition, not having a BFA may lead to lengthy and costly legal proceedings. With no clear agreement on how assets should be divided, both parties may need to engage in expensive legal representation and court proceedings to reach a resolution. Furthermore, the outcome of these proceedings can be unpredictable, potentially resulting in an unfavourable division of assets, which can prove to be a costly oversight in the end.
BFAs can seem expensive but are significantly more cost-effective than a legal battle. A divorce battle in court can easily cost $50,000 to $100,000. This has the potential to quickly drain the assets of both parties, leaving them in a difficult financial position. Therefore, having a BFA in place is a sensible measure for those who think they might need it in the long run.
Conclusion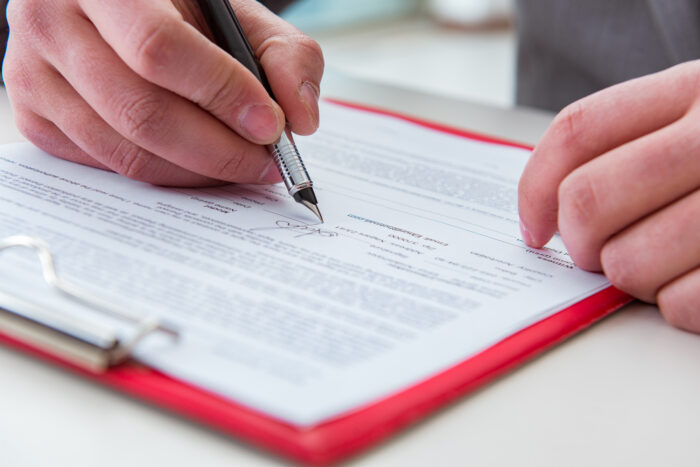 In summary, the cost of a comprehensively prepared BFA can range between $3,500 and $10,000, including all document preparation and legal advice. However, it is important to seek experienced legal advice to get it right.
As a trusted family lawyer in the Hills District, we offer fixed-fee binding financial agreements with a clear upfront cost that allows for better financial planning and eliminates the stress of unexpected legal fees. With us, you can expect an environment of collaboration, supporting a smoother and more positive process overall. With over 20 years of experience in family law, we understand the complexities and sensitivities of these agreements and work diligently to ensure that your BFA is legally binding, fair and enforceable.
This article is intended to provide general information only and does not constitute legal advice. It may not be applicable to your specific circumstances. We strongly recommend seeking legal advice before acting upon any information in this article. We disclaim any liability for actions taken or not taken as a result.